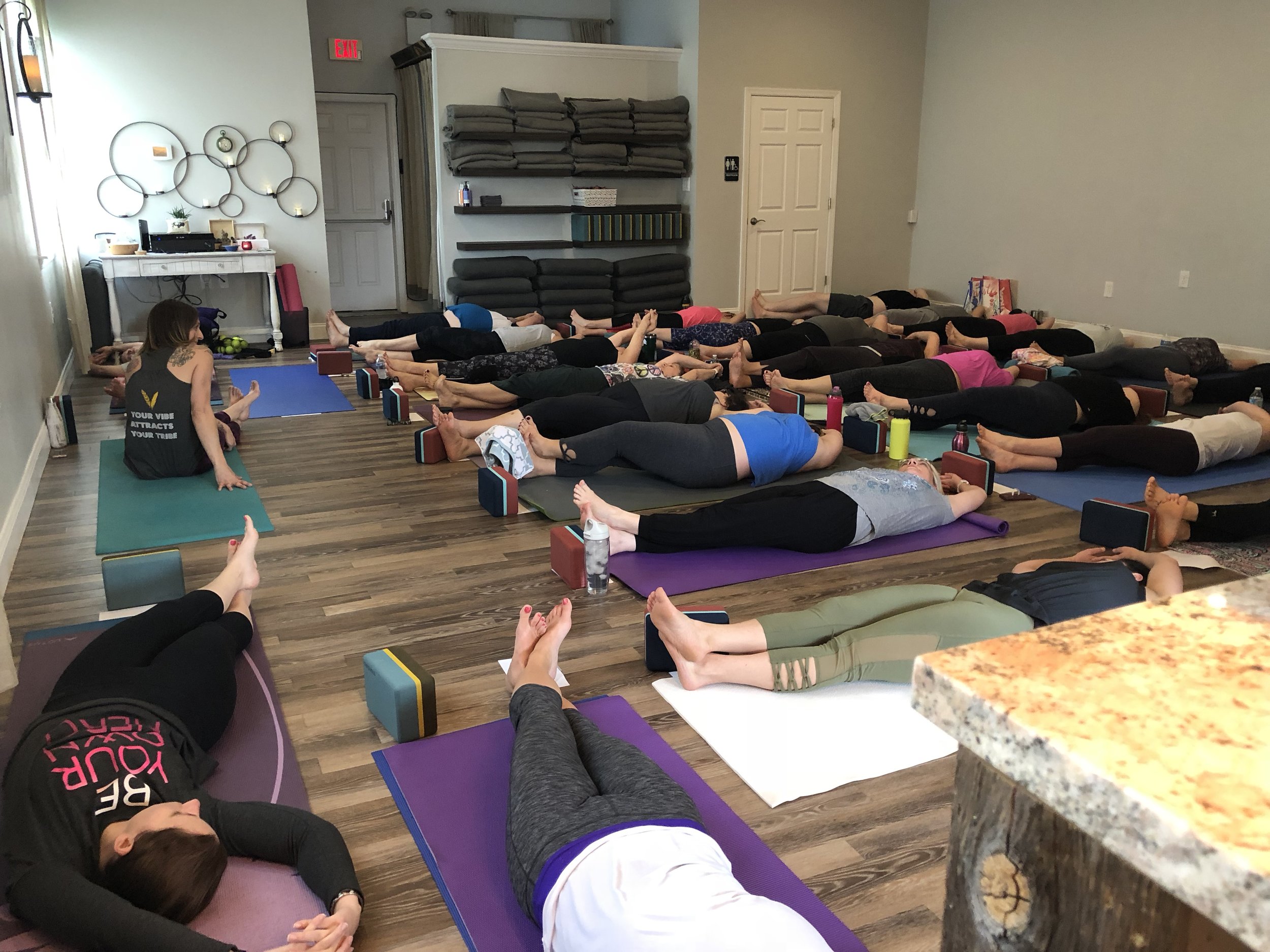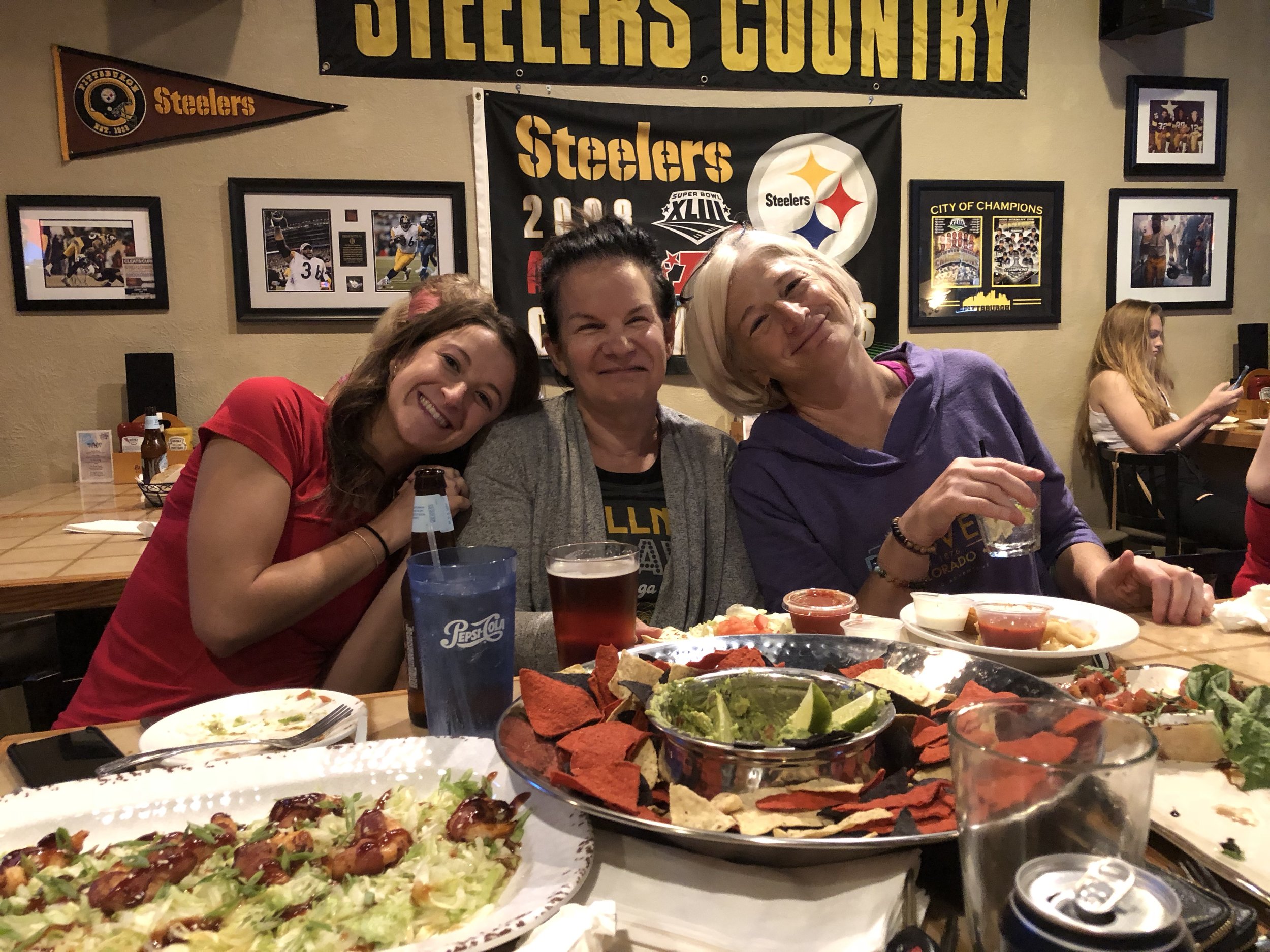 EVENT DETAILS:

Join us for acupuncture, yoga, dinner and drinks. Make it a date, a ladies night, a guys get together, we'd love to have you. Get the buzz! The booze is optional.

Start at Bend the Bridge Yoga for acupuncture and yoga. Then, walk next door to Bee'z Bistro and Pub for a bite and a beverage. This night is for everyone. No previous yoga or acupuncture experience required.
Wear yoga clothes that can roll up to just below your knees and to your elbows. Bring your yoga mats.
ACUPUNCTURE HAPPE HOUR AND ERIN'S YOGA NIGHT CAP: $42.00
Start the night off with Kristen and Erin for a relaxing and informative acupuncture & yoga session. Arrive at 5:30pm. Erin will lead us through a playful, non-heated, yoga session. Bring your water bottle to stay well hydrated. It's appropriate for all skill levels!
For your acupuncture treatment, you'll have a choice of receiving an overall body tune-up (good for everyone) or a treatment for pain. It's a great way for those new to acupuncture to try it, in a fun way, without a large financial commitment.
AFTER ACUPUNCTURE & YOGA, walk next door to Bee'z Bistro & Pub for dinner and drinks!
EATS & DRINKS*: ($18.00 includes gratuity)
Join us for a creative, exclusive, fill your bellies, $18.00 (gratuity included) delectable Wellness Crawl Dinner! Chef's tasting includes a changing entree platter, made especially for us. Nom nom!
(*drinks are not included in the price. Payment for them is made to your server at the end of the evening*)
If you do not wish to partake in the fixed menu, you can order separately from the regular menu and pay the server individually. Please text your full name and Wellness Crawl Regular Menu to 724.884.5337 if you will be attending the crawl, but eating from the regular menu so that we can get a proper head count for the reservation. Thank you.)
ACUPUNCTURE & YOGA ($42.00)
or
ACUPUNCTURE, YOGA & EATS ($60.00)
Need new ACU/YOGA Digs?
Shipping is free if you want to pick up your shirt at your next acupuncture appointment or at our next event! Click pick-up option at checkout.